We take the quality of our products seriously and implement quality assurance system during the whole production process.

Facilities:
Our facility is designed to meet international quality standards, we are certified by ISO 13485 and ISO 9001, we are following Good Manufacturing Practice (GMP).

Quality standards:
We carry out international standards for our products such as BP, USP, Phar. Eur. etc. Some products not indicated on the BP, we develop according to samples from clients and we establish internal standards once supplied.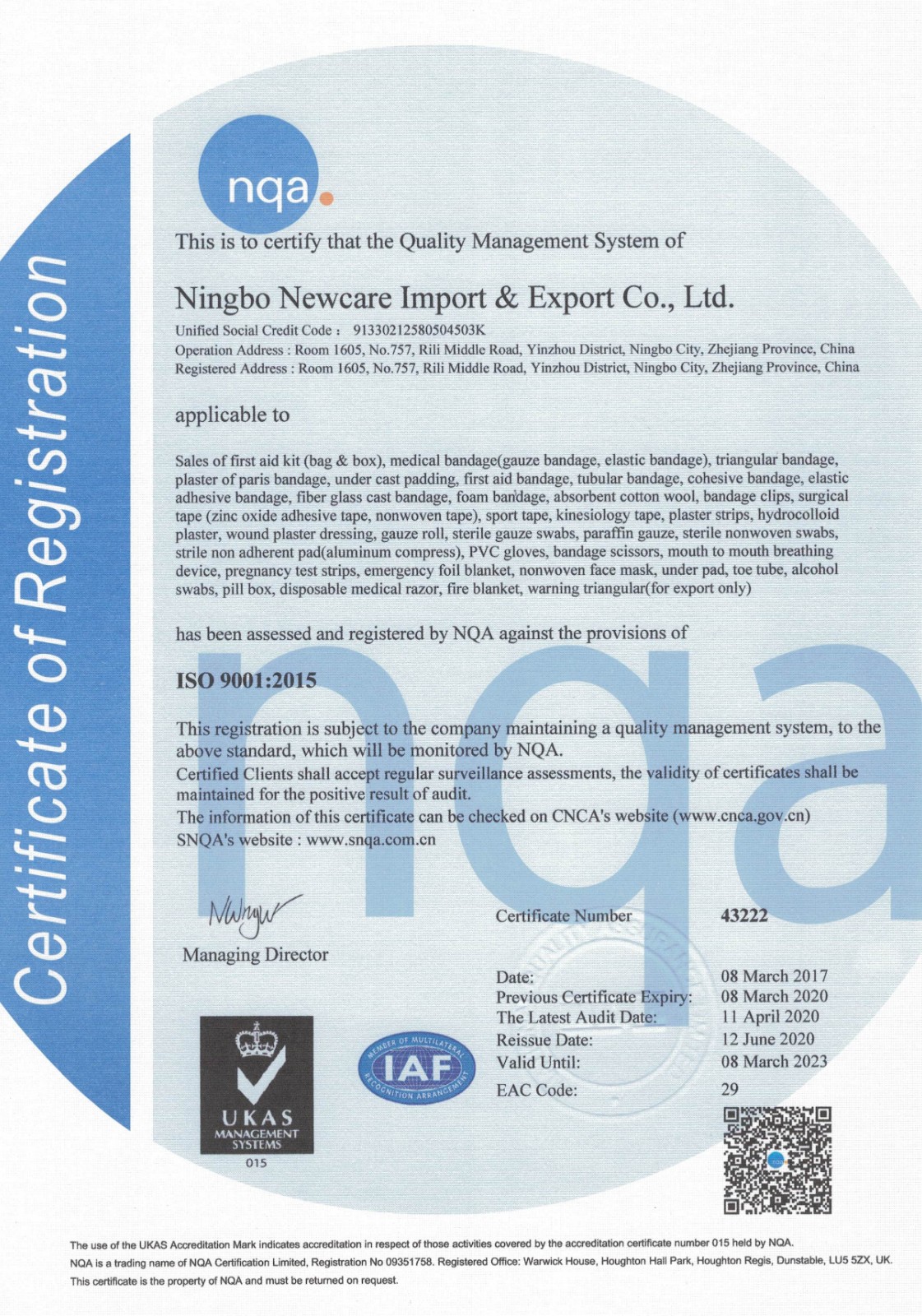 Raw materials approval system:
We audit all the suppliers before procurement. We only buy from approved suppliers. From small clips, cellephoned materials,middle box,export carton, cotton yarn/viscose/polyamide/polyester to spandex materials etc,we have fixed suppliers.
Documentation:
QC tests all in-come materials and final products as per product specifications.

Batch production records are established for tracing.

We also test bioburden regularly on our products