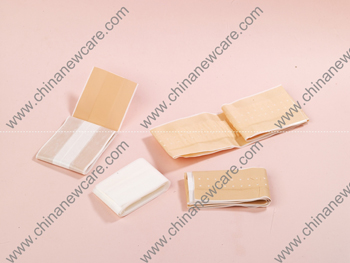 The Medelast Adhesive Dressing Strip with non-stick pad provides painless removal and is widely used in first aid kits for emergency use. Some holes on fabric centre can be made to be more ventilated and comfortable. It also can be cut to any length.

Material specification: Non-woven fabric
Cotton elastic fabric
PE
PVC
Sizes: 6cmx8cm, 6cmx10cm, 8cmx10cm
6cmx1m or other specified sizes by clients
Packing: 1pc/polybag, 2pcs/polybag, 5pcs/polybag, 8pcs/polybag or sterile pack.