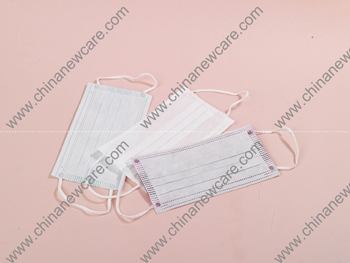 The Medelast Non Woven Face Mask is used for surgical and dental care. It also can be used in hospital, clinic, beauty salon, food production industry, purification workshop or clean room. It conforms to EN14683:2005 and FDA 510(K).

Types: 2 layers or 3 layers, Ties or Ear-loops, latex free or latex stretch, adaptable nose bar
Colors: white, blue, green, pink or yellow, etc.
Sizes:
Adult Size: 17.5 x 9.5cm
Child size: 14.5 x 9.5cm and 12.5 x 8cm
Packing: 50pcs/box, 2000pcs/carton, carton size: 52x38x30cm