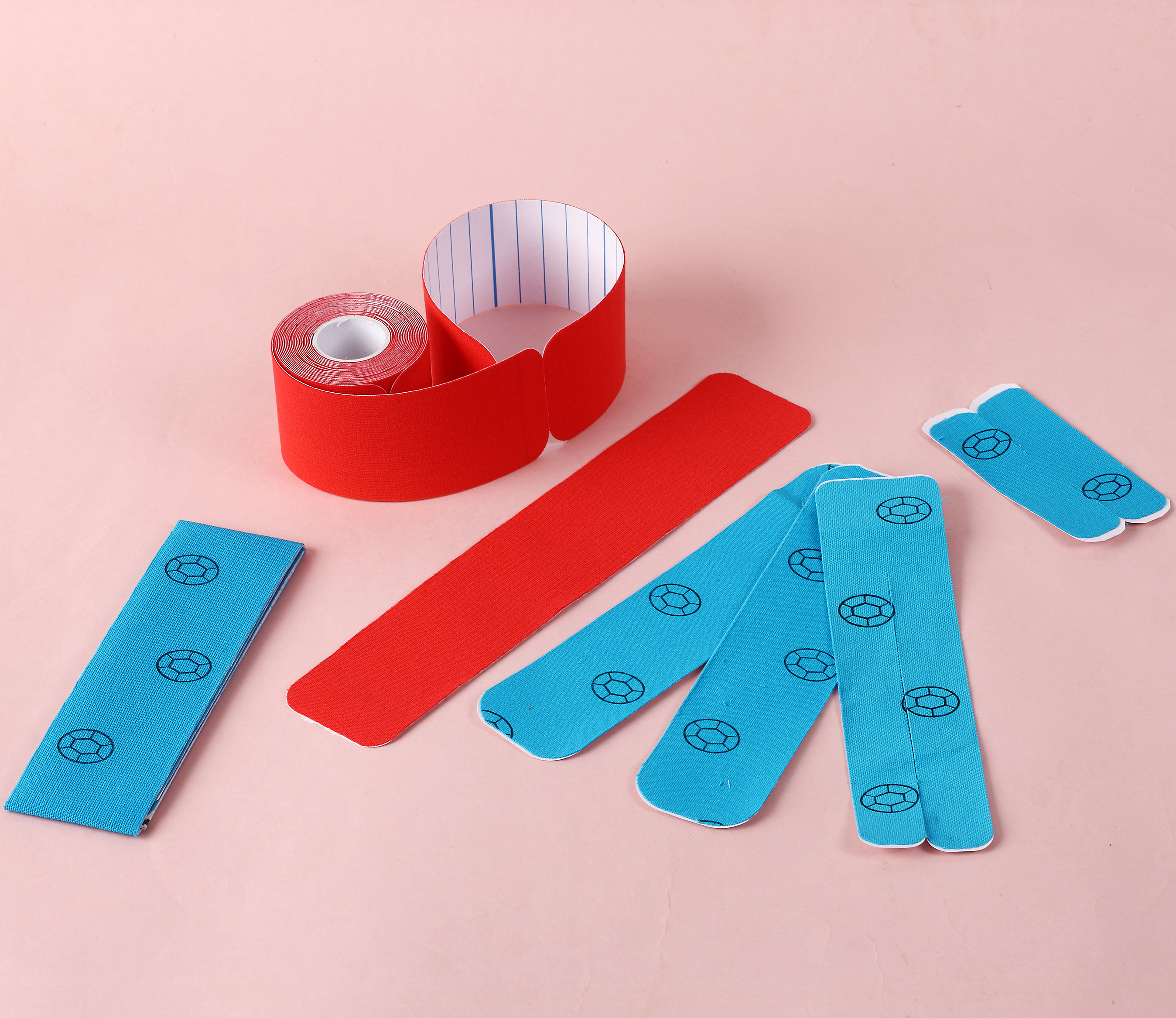 The Medelast Pre cut kinesiology Sports tape is the most popular tape for sports hurts threapy. It is made of high-quality cotton fabric and extra strong porous hot melt adhesive which ensure the tape not to transfer even under the most adverse conditions. The tape is an anti-allergy, latex-free tape with the same stretching capacity as human skin, it offers patients a more gentle approach to rehabilitation than those provided by conventional athletic tapes.

Features:
1. Comfortable substrate
2. Allow full range of motion
3. Soft and breathable
4. Provide consistent compression, apply properly to avoid cutting circulation
5. Stable stretch and reliable stickiness
6. Two way stretch

Size: 2.5cmx5m, 3.8cmx5m, 5cmx5m, 7.5cmx5m.