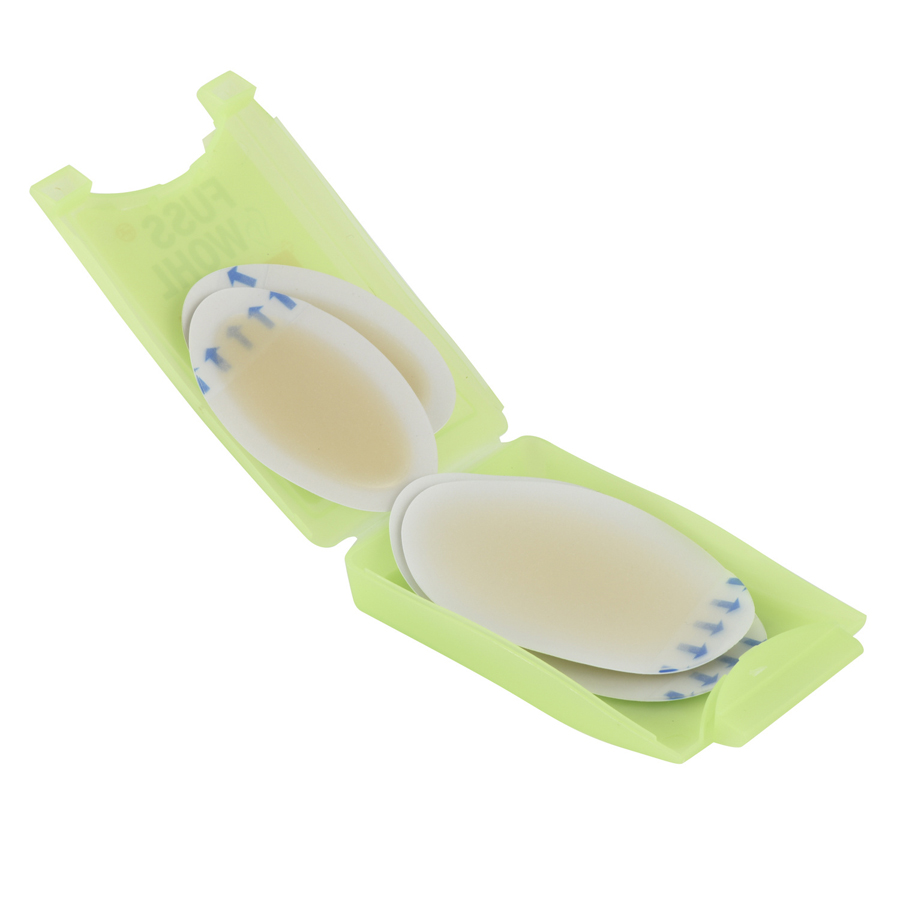 The Medelast ® Wound Plaster protect against pressure and friction and provide immediate pain relief.
The patches are made of hydrocolloid, which absorbs excess liquid and thus promotes rapid healing of the bladder. They also protect the wound from dirt and bacteria.
immediate pain relief

promotes quick healing

protects against pressure & friction

optimal comfort
Application
Make sure the wound environment is clean and dry.

Remove the white protective paper.

Position the plaster strip over the wound and press on.

Remove the protective film in the direction of the arrow.

Make sure that the edges are pressed on smoothly.

It can remain on the wound for up to 7 days during the healing phase or until wound fluid escapes from the plaster. The liability can vary depending on the skin type.
Sizes: 17*48mm, 17*60mm, 20*60mm, 37*55mm, 44*69mm...etc.
Packing: assorted sizes 6pcs/plastic box with paper card inserted, private label is accepted.