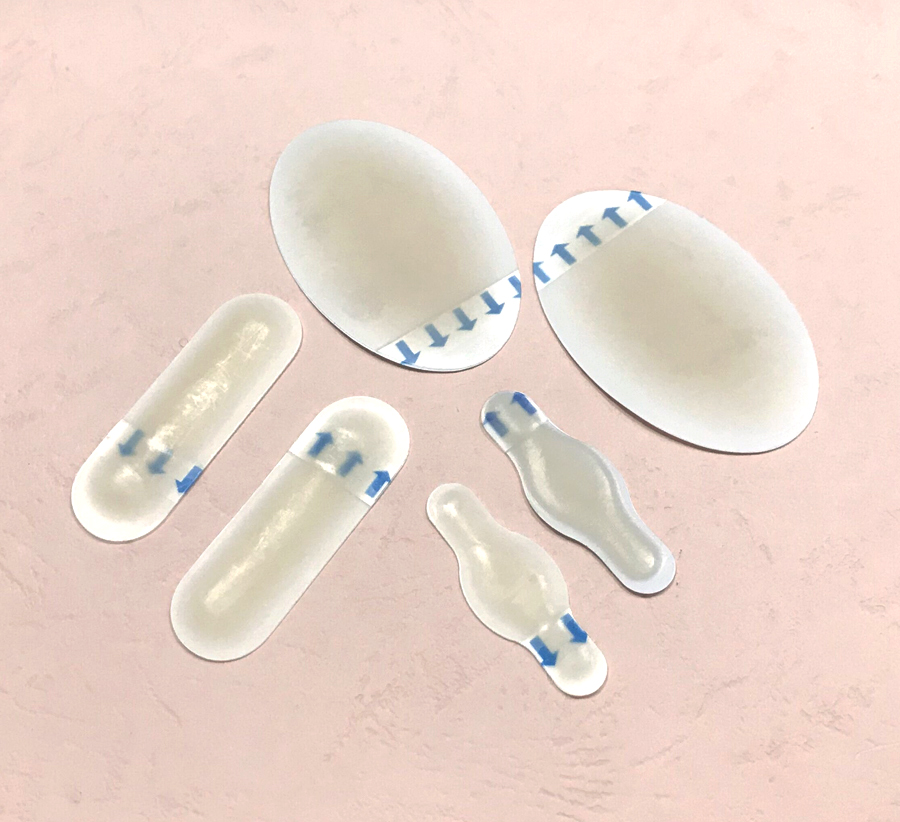 The Medelast Waterproof Hydrocolloid Plasters are used for preventing the heel or the toe from rubbing hurt, all kinds of acute and chronic wound.


The hydrocolloid or hydrogel provides the moist environment to help healing the injury.
The PU film is waterproof, prevent bacteria infection.

Material:
The inside is made of adhesive hydrocolloid or hydrogel.
The outside is made of permeability PU film.
Sizes and shapes can be made as per requirement from clients
Packing: each piece in one paper/plastic pouch or bulk 6 pcs/plastic box with inserted paper card