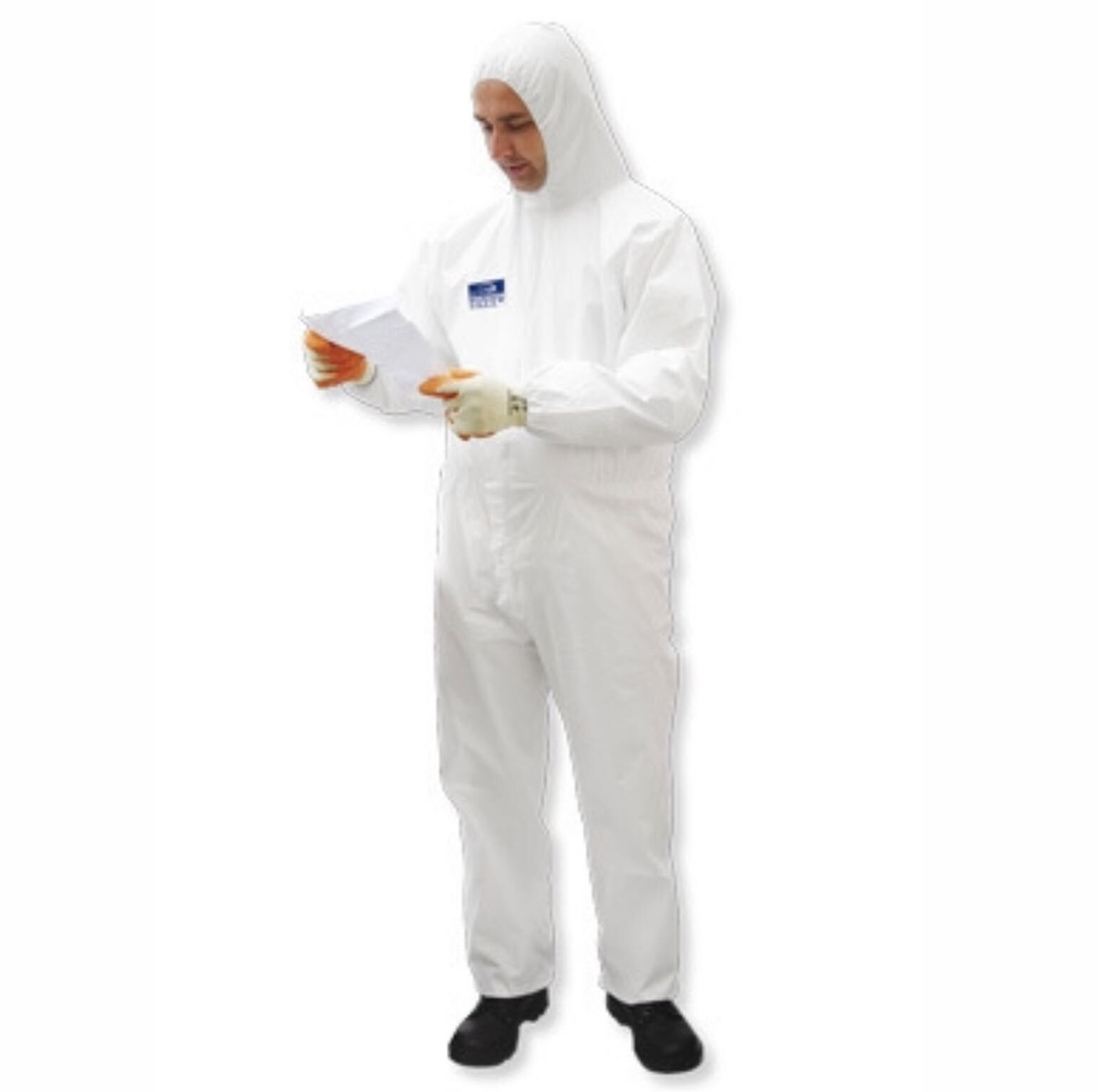 Product description:
-The product is made of non-woven fabric as the main material,by cutting and sewing.It consists of a hooded jacket and trousers.

Clothing Specification
Size

Height(cm)

Chest circumference(cm)

Sleeve length(cm)

160(S)

165

120

84

165(M)

169

125

86

170(L)

173

130

90

175(XL)

178

135

93

180(XXL)

181

140

96

185(XXXL)

188

145

99
Material specification:
- Weight: 58gsm
- Component: surface material is polyethylene(PE) and the non-woven fabric is made from polypropylene(PP) .

Sterilization:
- The product is non-sterile.

Packaging:
- Each product is packed by PE pouch , and then put in export-use 5 layers carton.

Storage Condition:
- Products should be stored in a well-ventilated clean room with relative humidity less than 80%and no corrosive gas.

The period of validity:
- The product shall valid for 3 years from the production date, provided that it is kept under the stipulated storage conditions.