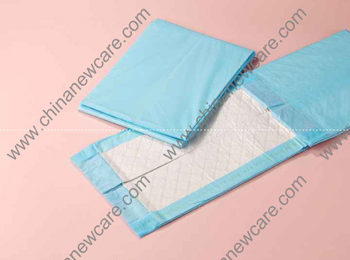 The Medelast Under Pad is made of soft breathable non woven with super absordent fluff and polymer. Water-proof silm back sheet prevent leakage and keep bed clean.

Size: 30cm x 45cm, 46cm x 60cm, 60cm x 60cm, 60cm x 90cm or other sizes max. 90cm x 200cm.
Non sterile packing: 1pc, 2pcs or 10 pcs in a poly bag.